The Compressor Plus is without a doubt one of the most popular compressor guitar pedals in the world. This pedal will fine tune your guitar sound to either fit right in the mix or stand out as needed. You'll have powerful control over peak notes while adding round sustain to fading notes. It is designed to pair well with both single coil and humbucker guitar pickups. If you're looking for an all around great compressor pedal built by trusted expertise, this is the pedal of choice.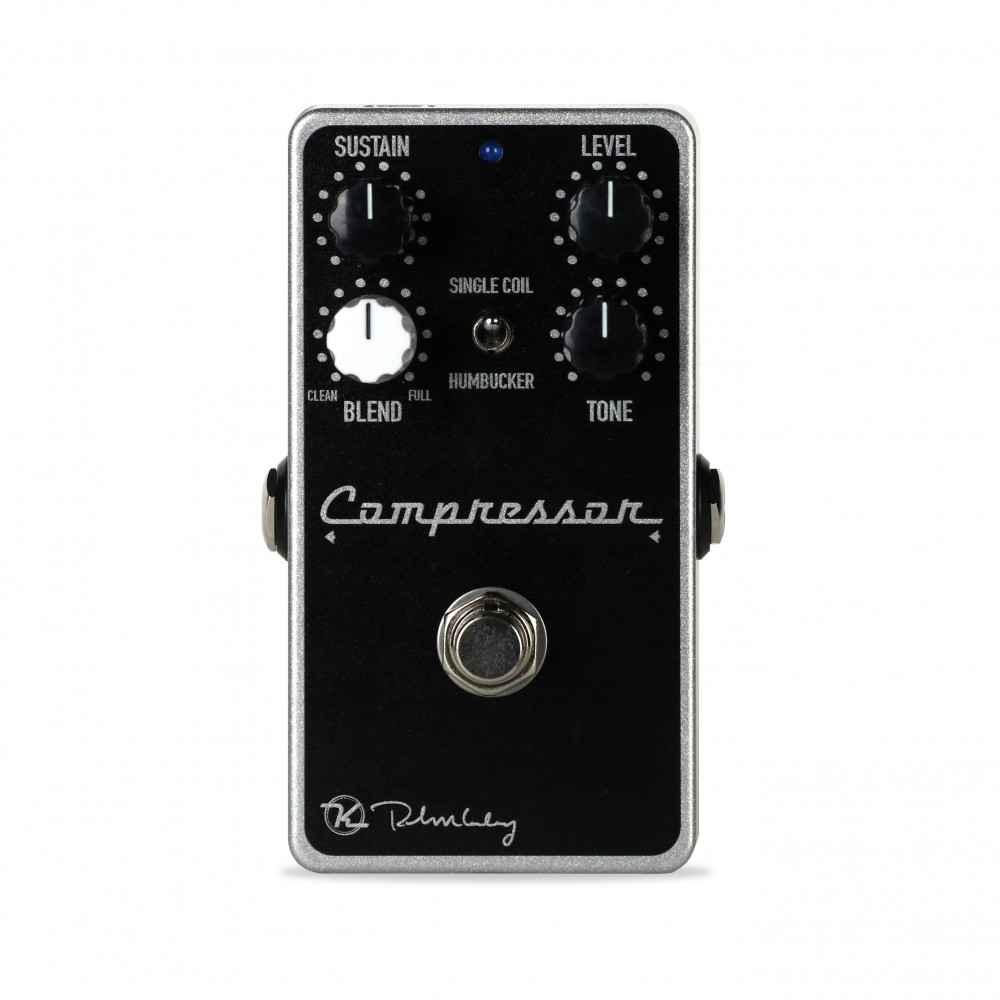 The 3rd version of the Deep Six Compressor continues to build on characteristics of the version 2, which was a very underrated compressor pedal. This Deep Six Compressor is all about providing versatility with controls of level, attack, blend, and sustain. While this pedal takes inspiration from the Universal Audio 1176 compressor, it delivers that type of performance with the simple functionality of the Ross and Dynacomp that guitarists love. This is definitely a pedal that belongs on your pedalboard.
The Ego Compressor has become a standard for what guitarists require in a compressor pedal. It has all the versatility and control necessary for guitar compression. The Ego Compressor focuses on not coloring the sound of the audio during compression, thus maintaining the integrity of the sound throughout. These attributes and others are what make the Ego an affordable "always on" compressor you simply want to have in your rig.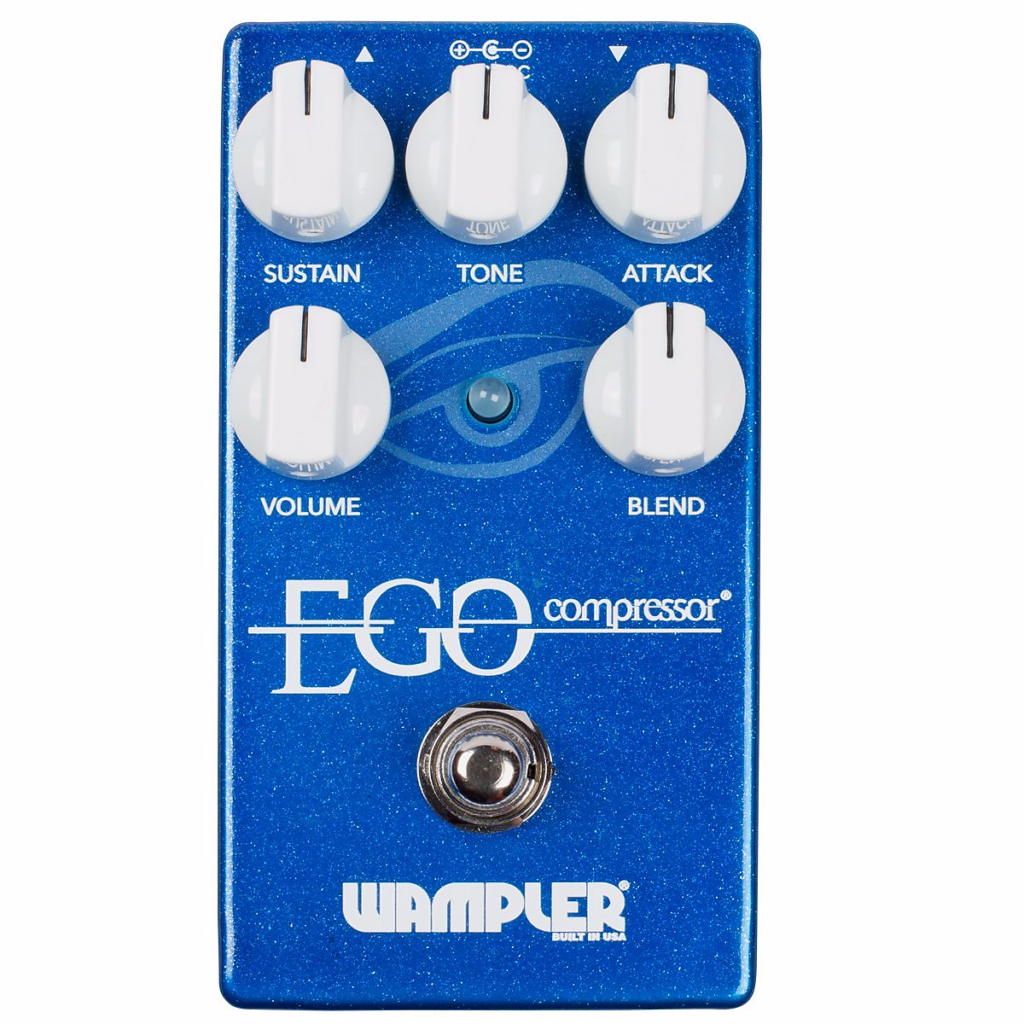 The CP-1X is powered by Boss' Multi-Dimensional Processing (MDP) technology. MDP analyzes your playing in multiple dimensions and provides advanced dynamics processing that doesn't color or add mud to your tone. The great thing is that even with all of this advanced processing, the interface is still very simply operated by 4 knobs to dial in and control your tone. This compressor is definitely bringing a new dimension to dynamics control for the most expressive guitar players out there.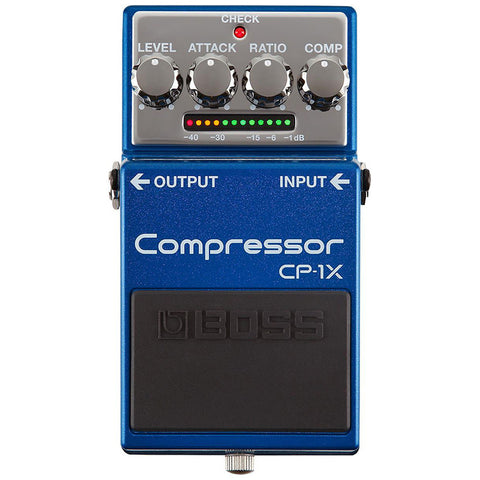 The Pulp 'N' Peel is a unique compression pedal as it takes on the characteristics of a compressor, preamp, and DI box all in one. This pedal has a balanced XLR output making it an ideal option to have as a go-to pedal when using an acoustic guitar or bass connected to other gear. With its "Dirt" toggle stick, this pedal will even allow you to add a little grit to your sound like an overdrive effect. Most of all, the low noise compression and natural attack makes this pedal a great choice to have on your pedalboard, or even as a complimentary pedal for specific situations.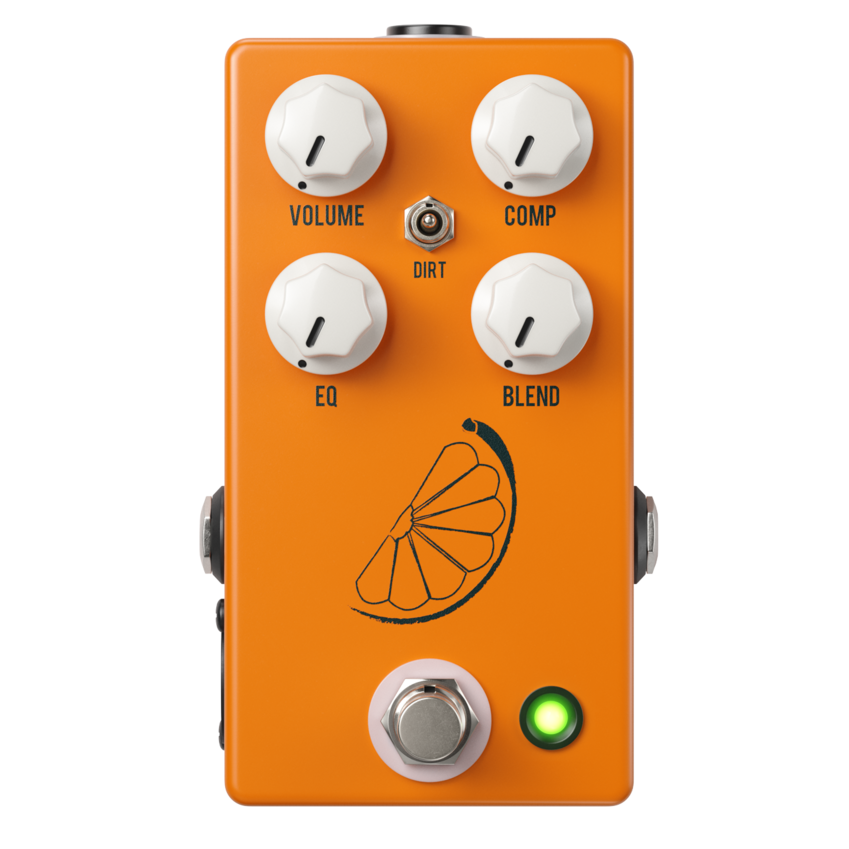 The Cali76 Compressor pedal is also inspired by Universal Audio's famous 1176 Compressor. The Cali76 works with FET style compressors, which emulate a tube sound. Though it does slightly color the sound, the fast action of the FET compressor allows you to have instant compression control of your dynamic notes. This one is definitely a studio-grade compressor pedal that allows you to recreate that iconic high current, yet controlled guitar sound heard on so many legendary records.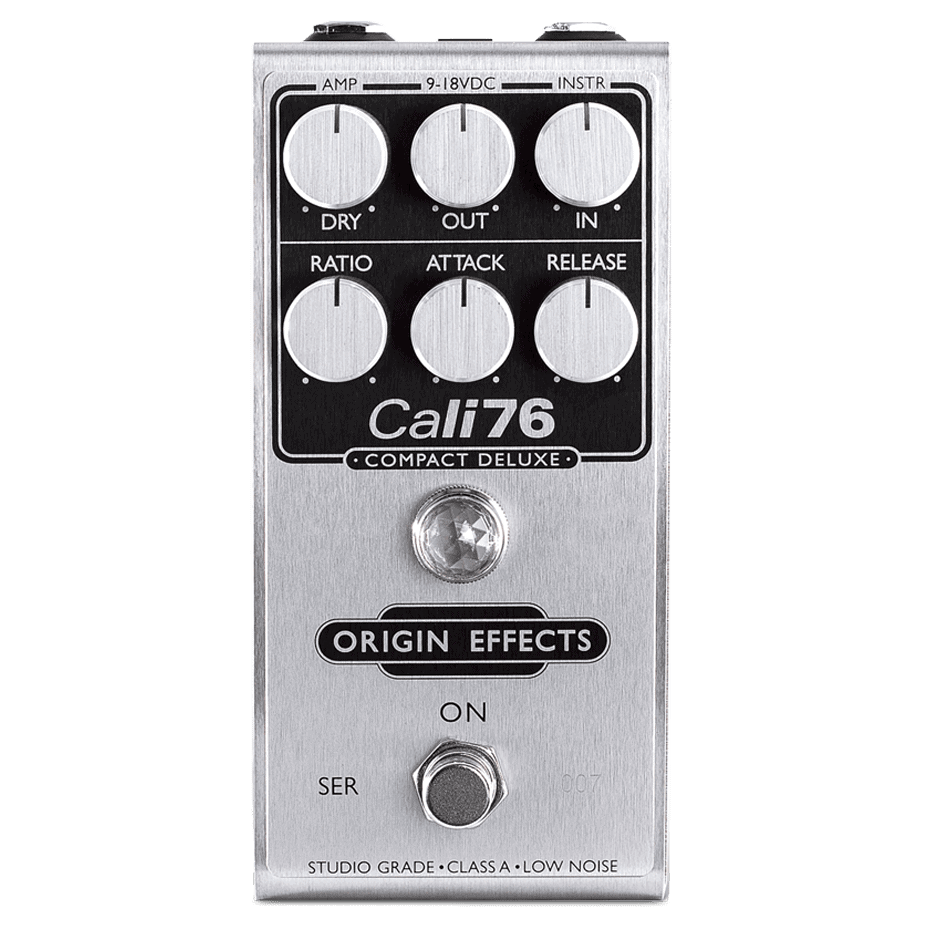 Fender The Bends
Fender is more widely known for their world class guitars, but they also have a great compressor pedal in The Bends pedal. Dialing your tone into this pedal is simple with the Drive and Recovery controls, allowing for the perfect ratio of compression. You can tame volume spikes all while maintaining a natural pick attack. If you are looking for a reliable compressor that can fit any style of play, The Bends compressor is for you.
MXR M228 Dyna Comp Deluxe Compressor
If you're looking for a compressor that can give you the option between classic 70's compression and the light compression of modern day playing, the Dyna Comp Deluxe is a great fit. This pedal is made to deliver that iconic sound from the original Dyna Compressor. Use the Clean control to shape your sound by mixing your original signal while using the tone control to shape your compressed signal. This pedal is special all around because you can never go wrong with that classic Dyna compression sound.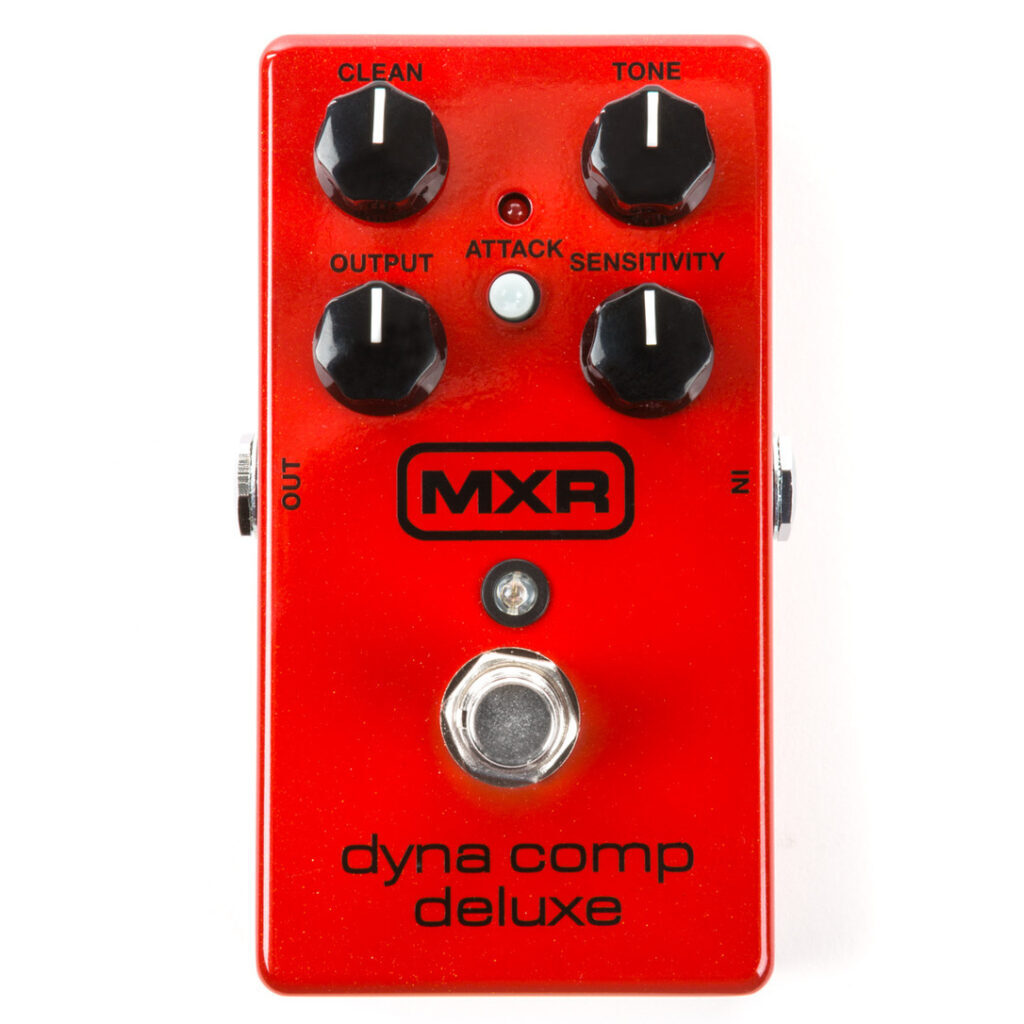 The Compadre is a powerful pedal to start your signal chain with. In addition to being able to apply compression to your signal, Compadre can also apply a little boost to specific EQ ranges of your signal with its dedicated boost toggle switch and control knob. Choose between either clean boost or dirty boost for a little edge. While adding boost and/or compression on the fly, the Dry control lets you fine tune the amount of compression to your taste. On top of that, the Compadre gives even more versatile control for enthusiasts using midi controllers. This pedal fits into even the most complex of signal chains, but yet can operate as a standalone compressor pedal with exceptional sound control.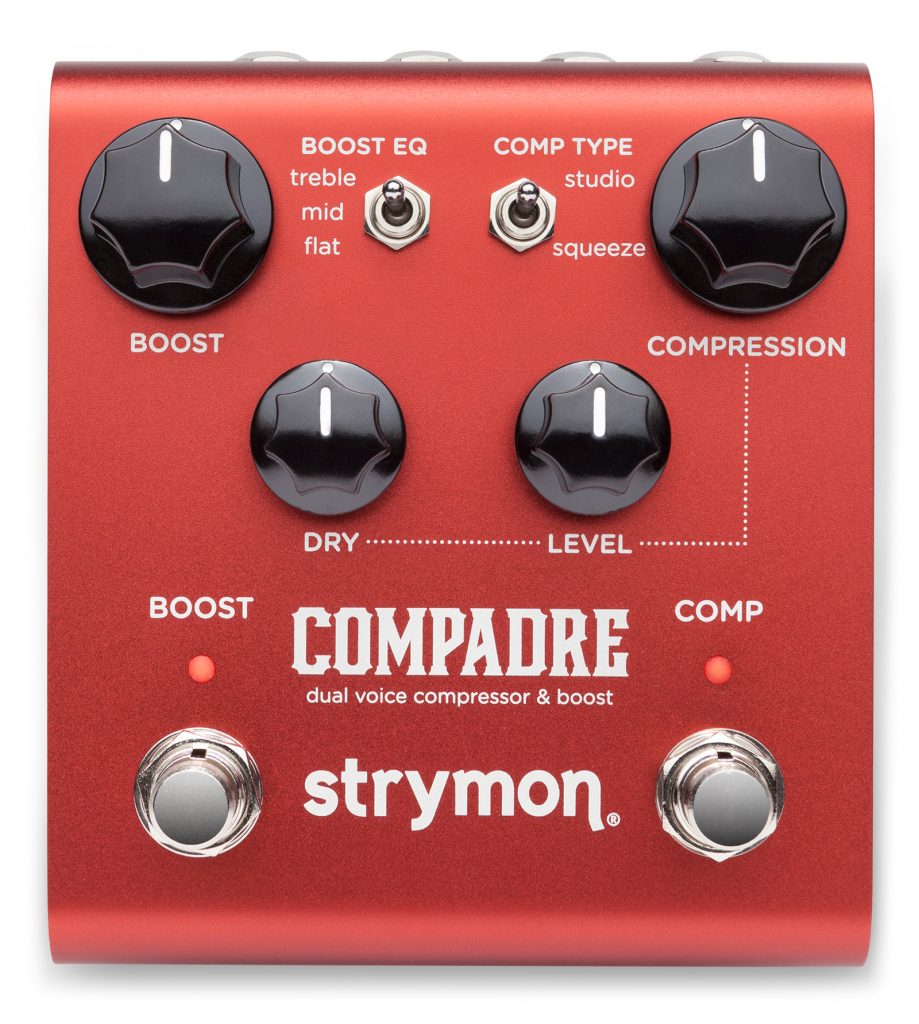 Jackson Audio Bloom
The Bloom by Jackson Audio is all about giving control to the player. It has volume, blend, and compression controls to fine tune that perfect balance of dry and compressed signal. In addition, there is also EQ for controlling Bass, mid, and high frequency levels. To cap it off, all these controls can be controlled via midi in tandem or separately. This makes the Bloom a great option for pedalboards that require both great flexibility and versatility.